The capital of the Nguyen emperors, Hue is packed with temples, tombs, palaces and pagodas – or at least the remains of those that successive armies didn't manage to completely destroy. Foodies won't want to miss the fussy degustation-style Imperial cuisine for which this city is rightly famous.
On the banks of the enigmatically named Perfume River, the peculiar light of this historic place imbues photographs with a hazy, purple tinge. It would all be quite idyllic if it weren't for the constant dogging most tourists face as soon as they step off the bus. The touts in Hué are more incessant than most.
While the offshoots of mass tourism may be annoying, it should be remembered that Hue's cultural sites were destined for ob­livion without it. After 1975 they were left to decay – Imperialist reminders of the feudal Nguyen dynasty. In 1990 that the local People's Committee recognised the potential of the place and declared these sites 'national treasures'. In 1993 Unesco designated the complex of monuments in Hué a World Heritage site, and restoration and preservation work continues.
The Festival of Hue is celebrated biennially in even-numbered years, with local and international cultural performers at locations throughout the city. Hotel accommodation is at a premium at this time, so book ahead if you can.
Things to do in Hue:
* Visiting Citadel, Thai Hoa Palace, Thien Mu Pagoda, Museum of Royal Fine Arts, Fobbiden Purple City, Flag Tower, Imperial Enclosure, Mausoleums, Dong Ba market.
* Cruise on Perfume river
* Cycling tour and Cooking Class tour
For more information about tours in Hue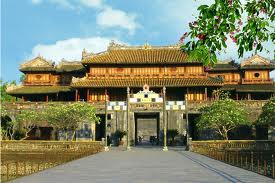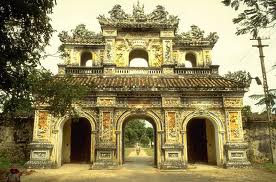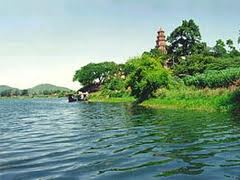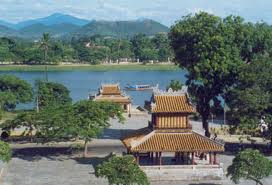 Book Your Accommodations At Here