The summit towers above Sapa, although it is often obscured by clouds and is occasionally dusted by snow. The peak should be accesible year - round to anyone who is in good shape and properly equipped, but do not underestimate its difficulty. It is very wet and usually cold, so you must be prepared. The climbers are primarily tourists.
Fansipan is 9km from Sapa and can only be reached on foot. The terrain is rough and adverse weather is frequent. Despite the short distance, the round trip usually takes 2 to 3 days, some very fit and experienced hikers have made it in one day. But this is rare. After the first morning, you will not see any more villages, just the forest, striking mountain vistas, and perhaps some local wildlife like monkeys, goats and birds.
No ropes or technical climbing skill are needed, just endurance and good health. There are 2 huts made by forester, one at 2100m, the other at 2800m in which tourists can overnight. But you need to be self-sufficient. This means taking a sleeping bag, waterproof tent, food, raincoat or poncho, compass and other miscellaneous survival gear. Hiring a reputable guide is vital and unless you are a seriouly experienced mountaineer., finding porters to carry your gear is strongly recommeded. In general, if you take a packaged tour, you don't need to worry so much as everything will be well prepared by travel agencies. Fansipan peak is accessible year round, though weatherwise the best time from mid-October to mid-December and again in March when the wild flowers are in bloom.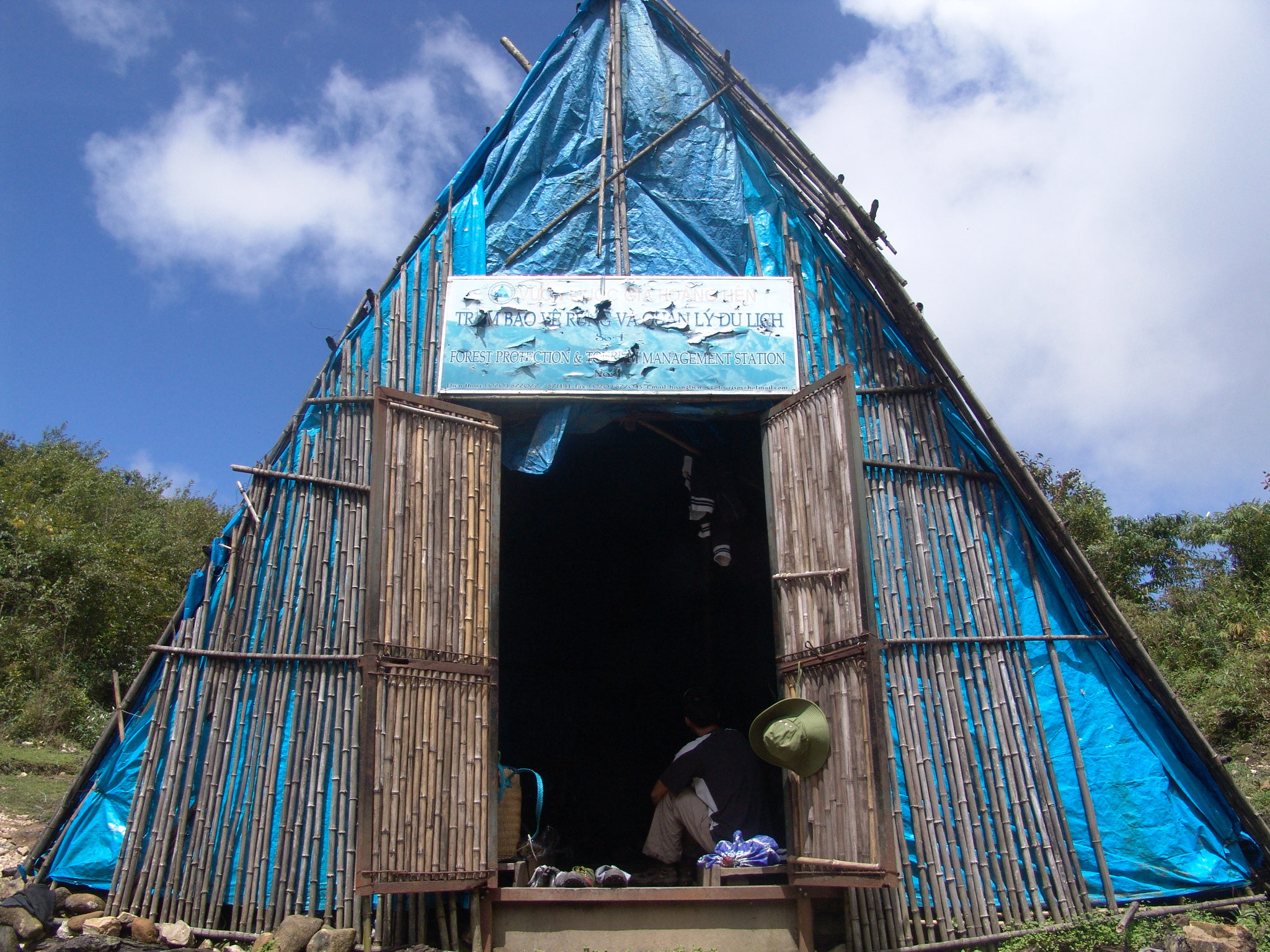 The hut in the forest